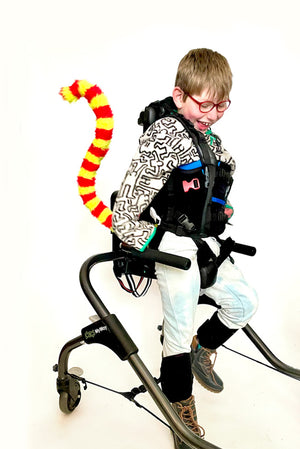 The Woozle
Woooooozle, if you say it enough times, it'll send happy shivers through your body. This extra long extra springy tail in neon yellow and red stripes will be hard to resist and leads to a palpable feeling of joy and giddiness manifesting itself in a grin of extraordinary measure not just on the wearer, but on those around the wearer too.
Length : 90cms. Allow for slight variation as our tails are made by humans
Materials : Faux fur. This costume tail has malleable wire inside so that it can be shaped to suit your mood
Size : Suitable for all ages.
Shipping and Delivery
All items are sent First Class through Royal Mail. Click here to find out more about tail delivery.
<div id="shopify-product-reviews" data-id="7600254222492"></div>