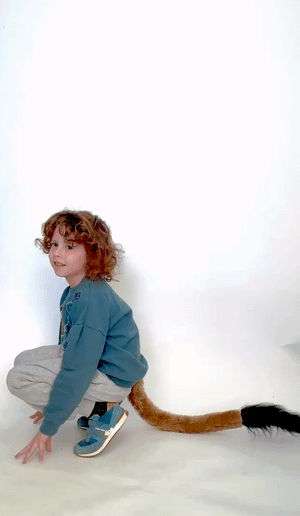 Lazy Lion
The king of the jungle, the mane man, the Lion is a real bossy boots. Be it hogging the remote or nabbing the Nintendo , the Lion is Always in charge. Hear your little ones roar with this king of fancy dress tails.
Length : 70cms
Materials : Short Faux fur. This tail has malleable wire inside so that it can be shaped to suit your mood
Shipping and Delivery
All items are sent First Class through Royal Mail. Click here to find out more about tail delivery.
<div id="shopify-product-reviews" data-id="9100767172">