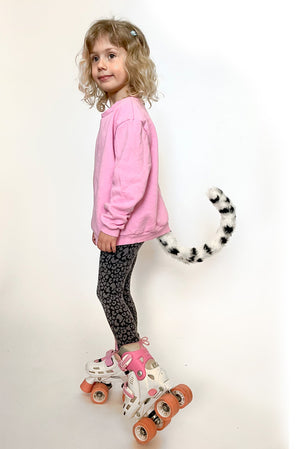 Snowmation
Let me introduce you to the Snowmation. After it's first outing at the summers sizzling festival season; an equal species split decided by the humans; a snow leopard or Dalmatian, so therefore for evermore it will now be called the Snomation. Enjoy!
Length : 50cms. Allow for possible variation as our tails are made by humans
Materials : Short Faux fur. This tail has malleable wire inside so that it can be shaped to suit your mood
Shipping and Delivery
All items are sent First Class through Royal Mail. Click here to find out more about tail delivery.
<div id="shopify-product-reviews" data-id="9100777284"></div>