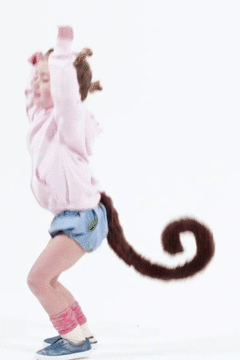 Mischievous Monkey
An instant classic and our number one go-to kids fancy dress tail. This furry curly, by no means little number, will bounce with your every step. Brings out even the most reserved persons cheeky side. 
Length : 70cms. Allow for variation as our tails are made by humans
Materials : Short Faux fur. This wearable costume tail is malleable so that it can be shaped to suit your mood.
Size : Suitable for ages 3-12. Adult size 12+ 
Shipping and Delivery
All items are sent First Class through Royal Mail. Click here to find out more about tail delivery.
<div id="shopify-product-reviews" data-id="9100800068"></div>