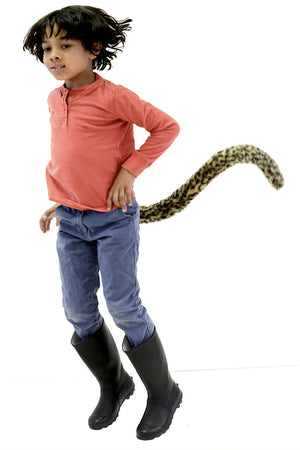 Leaping Leopard
This wearable Kids Tail runs down the competition. Strong and quick this spotted springer makes mince meat of the most difficult playgrounds. The most agile of the bunch the sporty leopard wont just chase the ball, he'll probably eat it too.
Length : 65cms. Allow for slight variation as our tails are made by humans
Materials : Faux fur. This costume tail has malleable wire inside so that it can be shaped to suit your mood
Size : One size fits all. 3+ up to size L adults
Shipping and Delivery
All items are sent First Class through Royal Mail. Click here to find out more about tail delivery.
<div id="shopify-product-reviews" data-id="9100792708"></div>