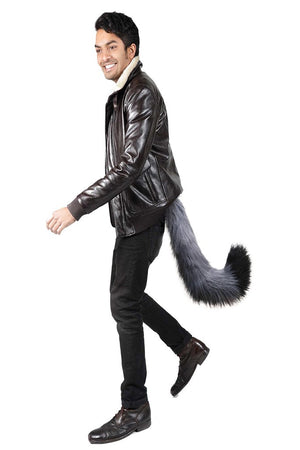 Wolf
This furry freak will have you growling in the graveyard. Don't be fooled by its fluffy exterior, the Wolf Tail will have any wearer doing the monster mash. Wear with caution.. especially on a full moon.
Length : 50cms. Adult Tail. Allow for variation as all our costume tails are made by humans
Materials : Long Faux fur. This tail is stuffed.
Shipping and Delivery
All items are sent First Class through Royal Mail. Next day delivery is available. Click here to find out more about tail delivery.
<div id="shopify-product-reviews" data-id="9100640772">