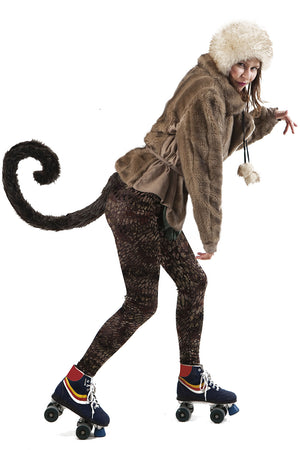 Monkey
An instant classic and our number one go to costume tail. This furry, curly, by no means little number will bounce with your every step. Brings out even the most reserved persons cheeky side. Perfect for the more playful occasions.
Looks best when: Going up stairs, trampolening, cooking.
Did you know: The difference between an Ape and a Monkey is that monkeys have tails.
Length : 90cms
Size : S, M, L adults. Kids size monkey a little smaller
Materials : Short Faux fur. This tail is malleable so that it can be shaped to suit your mood
Shipping and Delivery
All items are sent First Class through Royal Mail. Click here to find out more about tail delivery.
<div id="shopify-product-reviews" data-id="9100636612"></div>