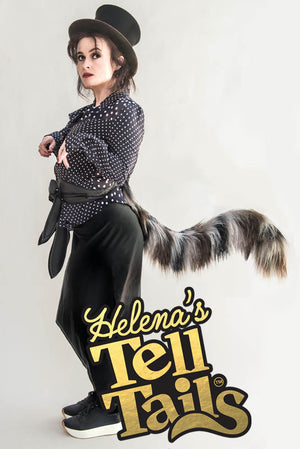 Helena's Fluffy Feline tail
Unveiling the first of it's kind to adorn your behind! Never again shall your posterior feel inferior. 
Designed by Helena Bonham Carter.
Size : This tail attaches on a black elastic waistband with a buckle. ONE SIZE FITS ALL. It comes with your very own tail grooming comb attached.
Did you know by buying this Helena Bonham Carter TellTail, you are supporting BOTH? By donating 10% of revenue to this fantastic charity, will help provide life-changing experiences for young people around the world.
Find out more at www.both.org.uk
Shipping and delivery
All items are sent First Class through Royal Mail. Click here to find out more about tail delivery.

<div id="shopify-product-reviews" data-id="778017177691">