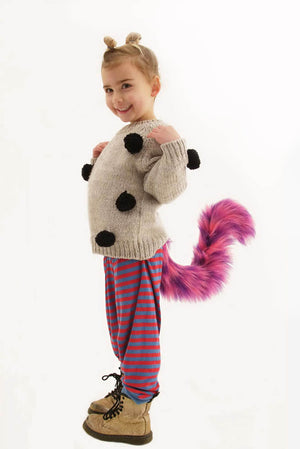 The Crazy Cat
This unconfirmed feline creature, has been reportedly sighted mostly at festival or near grassland. The power of this tail and it's hypnotic colours are highly under researched but seems to increase at dusk. Be careful, this fancy dress tail comes with an infectious smile.
Materials : Faux fur. This tail has malleable wire inside so that it can be shaped to suit your mood
Size : Suitable for all ages. Length 60cm.
Shipping and Delivery
All items are sent First Class through Royal Mail. Click here to find out more about tail delivery.
<div id="shopify-product-reviews" data-id="9100783044">