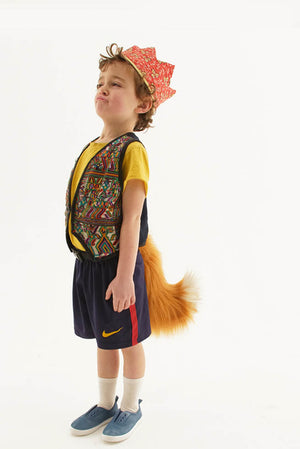 Fantastic Fox
A fluffy wearable Toy Fox Tail with an air of sophistication. This suave little number is old before his years. The Fox has his ear to the ground and his nose on the pulse. 
Materials : Long Faux fur. This tail is stuffed and makes an excellent travel pillow
Length : 40 cms
Size : Kids Tail suitable for ages 3+.  We recommend our adult size 8 +
Shipping and Delivery
All items are sent First Class through Royal Mail. Click here to find out more about tail delivery.
*Suitable for vegetarians. No additives, artificial flavours or preservatives. No animals were harmed in the making of this tail. No woman no cry. May contain nuts.
<div id="shopify-product-reviews" data-id="9100759492">