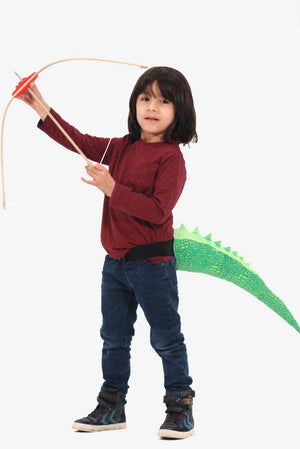 Clever Crocodile
With a glint in his eyes and big teethy grin don't be deceived, this tail is no pet. Approach with caution; untamed, unafraid and extremely cunning.
Materials : Printed spandex. This costume tail is stuffed to give it a realistic swoosh.
Length : 68 cms. Allow for variation as our tails are made by humans
Size : Suitable for ages 3-8. After that our adult size would be better.
Shipping and Delivery
All items are sent first class through royal mail. Click here to find out more about tail delivery.
<div id="shopify-product-reviews" data-id="9100779524">