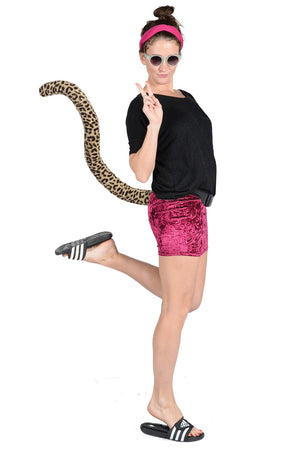 Leopard
Strong, agile and stealthy. This spotted springer is perfect for the more tenacious character. The Leopard Tail is ideal for those who know what they want and know how to get it. What animal antics will unfold when you buckle on the leopard fancy dress tail.
Length : 65cm
Materials : Faux fur. This costume tail has malleable wire inside so that it can be shaped to suit your mood
Size : One size fits ALL with the adjustable black waistband.
Shipping and Delivery :
All items are sent First Class through Royal Mail. Click here to find out more about tail delivery.
<div id="shopify-product-reviews" data-id="9100603588"></div>