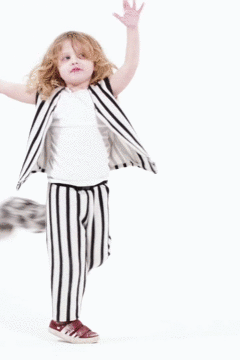 Loopy Lemur
The lemur puts the mad into Madagascar. They say a loopy tail suits a loopy brain and this playroom prankster always waits for her moment.
Materials : Luxury Faux fur. This tail has malleable wire inside so that it can be shaped to suit your mood
Size : One size fits all. 3+ up to size L adults
Shipping and Delivery
All items are sent First Class through Royal Mail. Click here to find out more about tail delivery.
<div id="shopify-product-reviews" data-id="9100746820"></div>